Back to List
News
September 6, 2012
Borealis Concerts In Care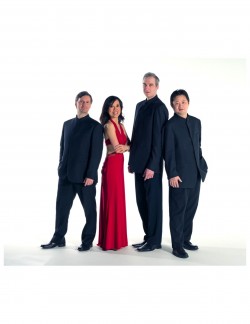 Since 2006, the Borealis has been proud to work together with the Health Arts Society performing Concerts In Care programs for many people isolated in residential care. As part of our outreach to the community, we are delighted to bring our passion and music to elderly people who wouldn't normally have the opportunity to hear the rich experience of live performance.
This fall, the Borealis is happy to be performing over 45 concerts for Concerts In Care throughout the Lower Mainland.
Here is a quote about a Borealis concert:
"The performance we had in June (string quartet) was absolutely fabulous. Their music mesmerized everyone. We have a woman in our facility who played violin in the Vancouver Symphony for years. She is quite unresponsive to most things however she smiled and stayed alert for the 45 minutes that this group played. In addition, the members went and talked to her after they finished and she made eye contact and had facial expression – truly a wonderful program for her."